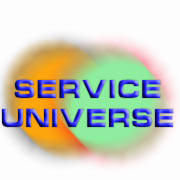 Security Notice:

The MSPA (Mystery Shoppers Providers Association) has reported that a malicious attacker has obtained a database of mystery shopper passwords (origin unknown) and successfully hacked shopper accounts on ANOTHER mystery shopping system and re-routing Paypal payments to their account.

Please note we have detected NO attempted or successful hacks of Paypal rerouting on our platform. The hacked system uses a completely different platform (iSecretShop) than our platform (SASSIE).



However, we still recommend that you take the following actions:



1) If you use the same password on other mystery shopping platforms: change your password on our system to something unique (preferably not used on ANY other of your mystery shopping accounts)



2) Immediately report to us if you receive an email alert notifying you that your shopper email address has been changed to an unfamiliar account.



Thank you for helping us ensure the safety of your mystery shopping account.